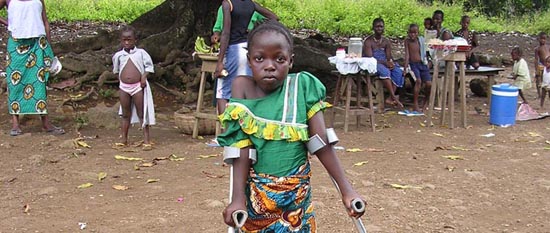 Partnerships in International Medical Education brings together those involved in medical and nursing education in both rich and poor countries to share expertise and resources. Details of PRIME can be found on the website. PRIME has operated in around two dozen countries in four continents, concentrating on Eastern Europe and the Developing World.
PRIME's office is situated in Hastings which gives a special interest in Sierra Leone as the national medical school is situated in Hastings Kossoh Town. In May 2006 a team of three consultants from PRIME spent a week with staff at the medical school discussing modern methods of teaching medical studies and ran a course that involved the majority of the faculty staff. A further visit is planned for 2007.
Negotiations are now under way with the Sierra Leone medical school authorities for further help in developing the curriculum and especially the teaching of family medicine and primary care.  This may involve the construction of a purpose built training  health centre to serve the needs of Hastings and an estimated 100,000 people in the surrounding area.
PRIME also has a palliative care wing and through this made contact with the Good Shepherd Hospice in Allen Town just a couple of miles from Hastings SL. It is possible that a joint venture between PRIME and St Michael's Hospice in St Leonerds may enable training and encouragement to be given to the dedicated staff of this desperately needed project.
In terms of health needs, Sierra Leone is one of the most needy nations on earth. Anything we can do to improve the healthcare of its people will make a real difference.