July 3rd saw  friends of the Link coming together in the sunshine for an open-air concert. The audience brought chairs, rugs, umbrellas , food and drink. The venue was generously provided by the Friary Gardeners  in their wonderful walled garden.  Music was provided by local choir The Melodians under the direction of John Pembery, and by Sussex Brass under the baton of Steve Hollamby. The Melodians' programme gives you an idea of their extraordinary range:
Alleluia – Boyce
Let the Earth Resound – Albrecht
Keep You in Peace – Morgan
A Clare Benediction – Rutter
May it Be – Enya
Money, Money, Money – Abba
Now is the Month of Maying – Morley
June is Bustin' out all over – Rodgers & Hammerstein
Si N'Jay N'Jay – trad. Zulu
The Barley Mow – Trad. English
An Irving Berlin Medley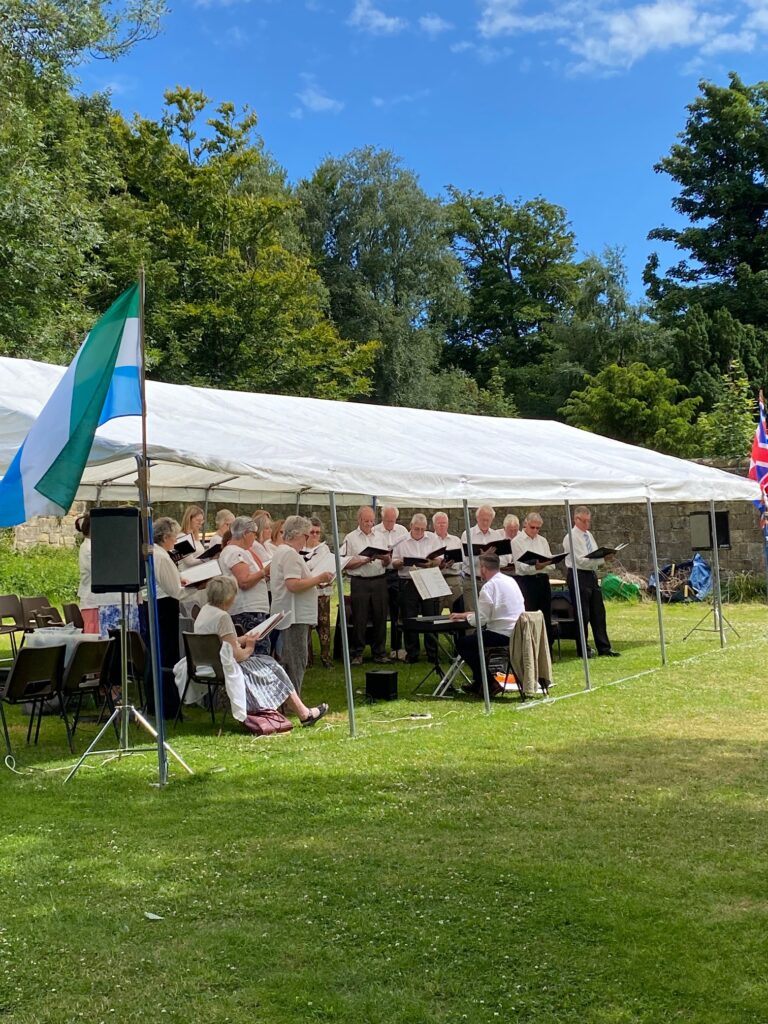 As if we hadn't been spoiled enough, we were then treated to a typically varied Sussex Brass programme, opening with a rousing Sierra Leone National Anthem and closing with the band's signature tune, "Sussex by the Sea', by way of Sinatra, the Beatles, "Cavatina", a delicate "Sad and Blue" and many more.
The afternoon raised £800 for the Sanitation Project. We are very grateful indeed to the Melodians and Sussex Brass, who very generously entertained us for nothing, and to the equally generous Friary Gardeners, whose gardens were looking superb – as well as to Roger Mitchell who masterminded the event (and celebrated his 85th birthday that afternoon!), and to all those who helped in so many ways, from directing traffic to shaking buckets. And, of course, to the many friends of the Link who dug deep to raise such a terrific sum!