Linking schools is absolutely fundamental to the friendship between the two Hastings. Though resources are very limited – almost non-existent – the children in Hastings SL see education as something precious. Schooling means primary education for most children – the opportunities for secondary education are extremely limited. In spite of the difficulties of getting work carried in either direction, classes are gradually making contact, and we were able to display work from both Hastings at the recent exhibition. In the first instance, the children have been telling each other about their lives.    The seven pairs of schools so far linked are:
St Leonards C of E School with REC Rokel Primary School
Blacklands CP School with REC Hastings Primary & Infant Schools
Little Ridge CP School with REC Jui-Lower Primary School
Elphinstone CP School with REC Kossoh Town School
St Mary Star of the Sea with Regmel Preparatory School
Christ Church CE School with Kankaylay Islamic School
Filsham Valley Comprehensive School with The Huntingdon Secondary School, Jui
STOP-PRESS: Christchurch School has raised enough money for the staff and pupils at Kankaylay Islamic School to buy a piece of ground on which to start building new premises. See the photo on the Events page of this website.  The school community is working flat out, and the building is making fantastic progress. A little group went out from Christchurch in October 2008. One of their objectives was to share ideas on how teachers can use Play to help children learn and develop.
(REC is Rural Education Committee, the equivalent of our Education Authority)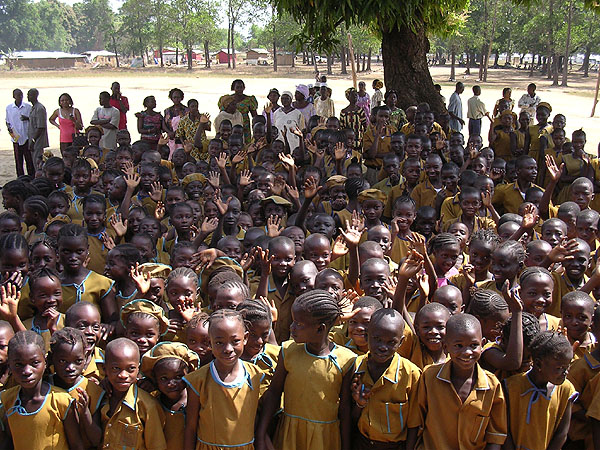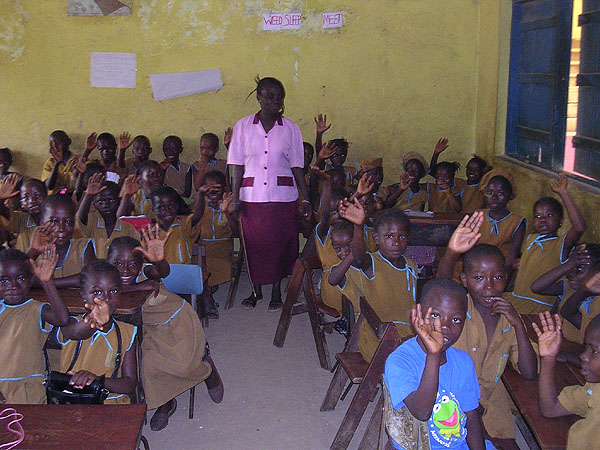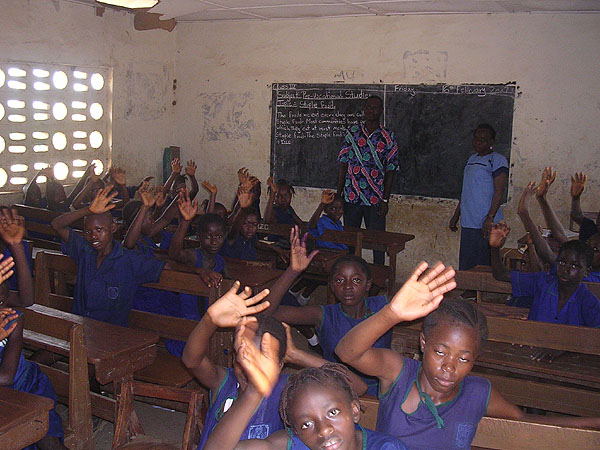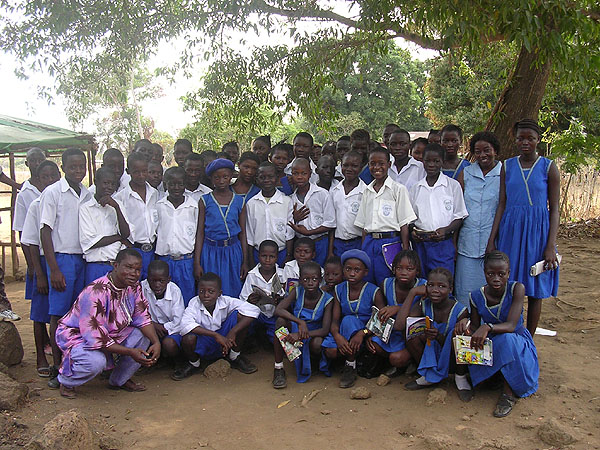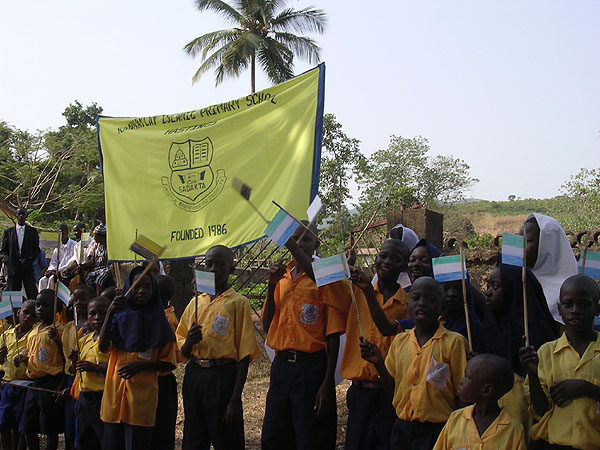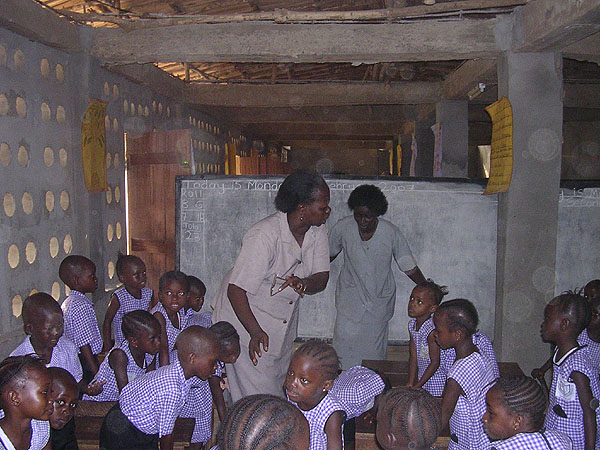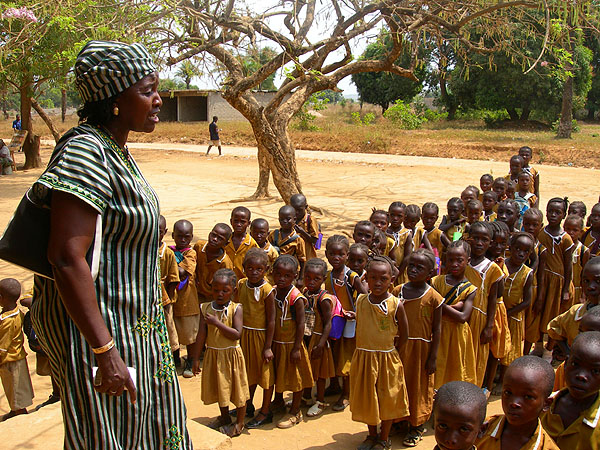 We are exploring the possibility of linking our College of FE with Kelly's Vocational School in Hastings.