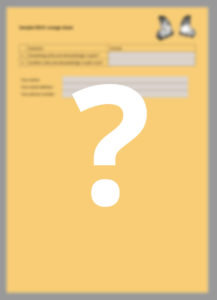 You can now buy a copy of the 2018 Orange sheet online, and download it as a PDF to fill in on your computer or tablet and submit to us by email for entry in the competition. The three entries with the highest number of correct answers will win the prizes of £20, £15 and £10 – and there's a bonus tie-breaker clue for you to set.
We're 100% voluntary, so all the money raised will go towards our latest project in Hastings Village: providing water and toilets for our partner schools.
Deadline for return of sheets: Saturday 12th January 2019
Results will be published here shortly after the closing date.
The price to buy a sheet is £1.50 That's slightly cheaper than the cost of the sheet + postage in previous years, but do feel free to donate a bit more if you can! You can pay securely using Paypal or your credit/debit card online.
If you think it's a good quiz sheet, please let your friends know about it. It would be great if it went viral – we really need to raise a lot of money for the Schools Sanitation Project.