Thanks for ordering an Orange Sheet.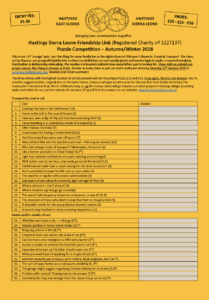 You can download your orange sheet from the link below. It's a PDF form, so you can complete it using the free Adobe Reader.
Download the 2018 orange sheet (PDF)
When you're done, save the document and email it to: secretary.hslfl@gmail.com by the deadline of Saturday 12 January 2019.